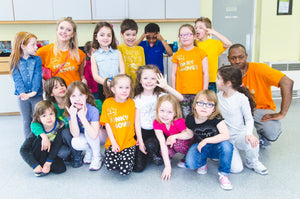 AUTUMN TERM 2023
3 WEEKS LEFT OF TERM:
Saturday 18th November - Saturday 2nd December
Location:  Bassett Bear House, Early Years building, 73 St Helen's Gardens, W10 6LL
Times: 9.30am – 10.20am (Ages 4-6 Yrs)
10.30am – 11.30am (7-12 Yrs)
An amazing term of creative street dance fun, culminating in a performance for friends and family. 

Please note, should these sessions not be permitted in person, the term will continue with online sessions. No refunds will be given.